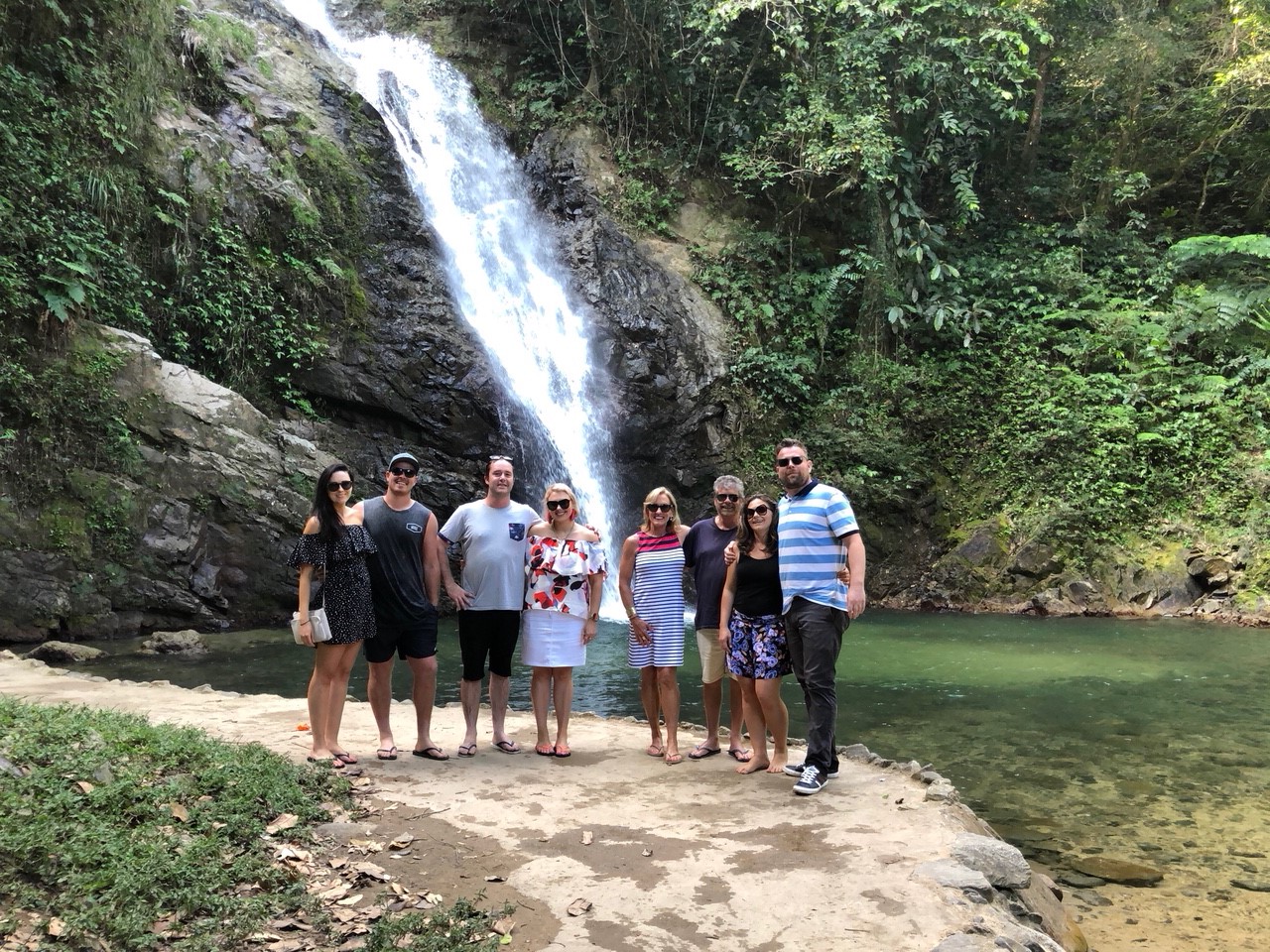 Members of Blue Star's Senior Management team and their partners recently escaped the winter cold to soak up the beautiful sun and sand of Fiji at NECA's 2018 National Electro-Technology Conference.
The Conference program was loaded with engaging speakers, workshops on the theme of business improvement, a traditional Fijian Viti dinner and ended with a Bollywood themed Gala on the beach. There was also ample discussion on the pressing issues we are facing as an industry as well as plenty of time for industry networking. This year's conference reflected on the evolution of the electro-technology industry over the past 100 plus years, and what that means for the future of the industry.
One of the highlights of the trip was a visit to a beautiful secluded waterfall that could only be reached by a 45 minute hike through the rainforest and various streams – this also gave us the opportunity to interact with the local people and explore the island and its villages.
We all had a great time and would like to thank NECA, and all of the sponsors for organising such an interesting and enjoyable conference and for supporting our industry!