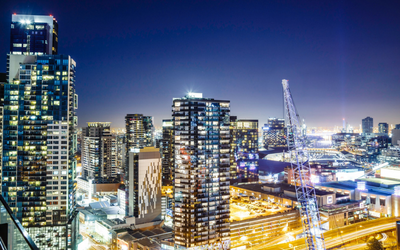 At Blue Star we believe that prevention is better than a cure. Blue Star Atlantic offer a wide range of preventive maintenance solutions to ensure that when it is required to work…..it works.
Allot of items within your electrical installation require ongoing and regular maintenance checks and servicing (similar to your car). Believe it or not but there are allot of moving parts that make your electrical and communications services work. Electrical items we find that are often missed from the servicing scope are:
Exit and Emergency Lighting – these should be tested and maintained every 6 months; your safety depends on these items in the event of a power failure.
RCD/Safety Switch Testing – RCD's are designed and installed to protect LIFE. These should be checked every 6 months depending on your installations requirements.
Generator Testing – designed to back you up when the power grid lets you down. Without the correct maintenance it would be like getting into a car you haven't driven for 12 months, and expecting it to be able to start immediately and for you to drive it to its maximum limits without any issues.
UPS – Uninterruptible Power Supplies protect your most valuable assets; these are generally used to protect servers and communication products. When these fail they let you down in a big way and bring your business to a grinding halt.
Power Factor Correction – These poor boxes get left alone in the service rooms and no one takes any notice of all the hard work they do saving you power and money in the background. The first time you may realise these have stopped working is when your power bill skyrockets to at times double the price.
Lights/Lamps/Luminaries – did you know poor lighting solutions can cause office strain on your employees. Blue Star work with our manufacturing partners to offer a range of replacement light fittings, with our primary focus on LED solutions wherever possible. Lower maintenance and running costs saving you money.
Blue Star offer all these solutions and more – we can look after all your maintenance solutions for you. You tell us the frequency you want the service maintained (we can assist you with suitable time frames) and then we call you to arrange a suitable time to carry out the works, one less thing for you to worry about. We also offer fixed price servicing to help you with your budget.
Call us today to let us help you, help your business.