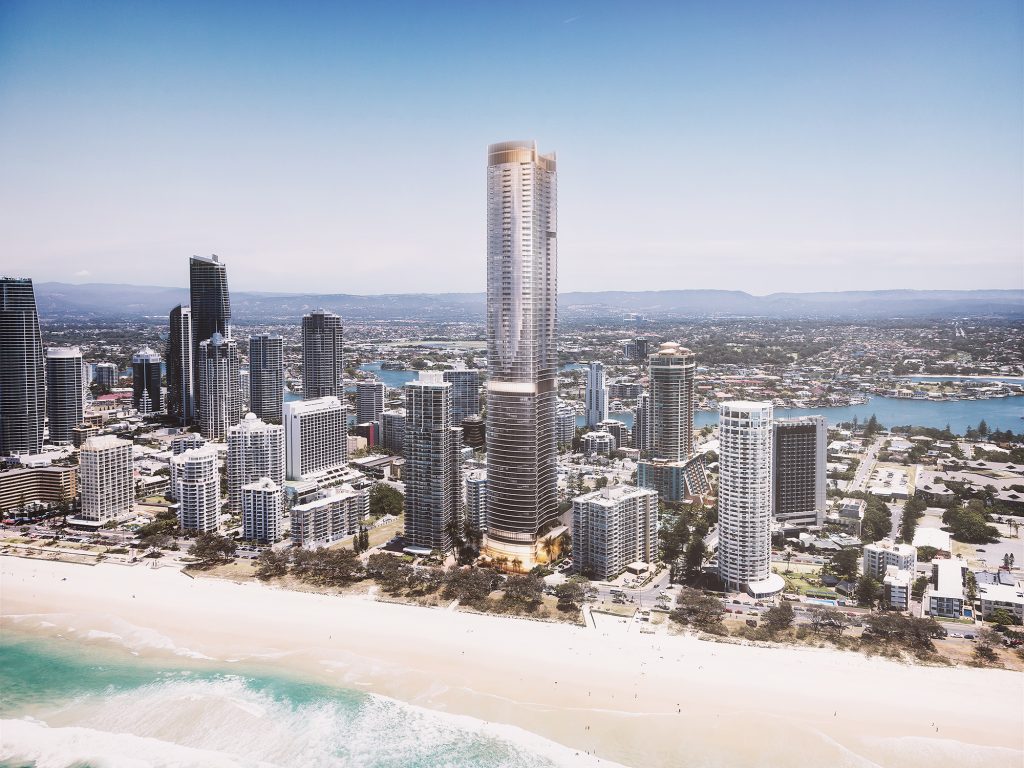 After a lengthy tender period, we are delighted to announce that Blue Star Pacific has secured the electrical and security works package for 84 The Esplanade, Surfers Paradise.
This will be Blue Star Pacific's second venture with Meriton and more importantly comes off the back of The Sundale A1 Tower, which provided us the opportunity to showcase our expertise and ability.
84 The Esplanade will add a significant silhouette to the glittering Gold Coast skyline reaching circa 250 meters once complete. The tower will boast the most dwellings in a single tower on the Gold Coast (approximately 722), as well as residential facilities including a fully equipped gymnasium, child care center, supermarket and dining and cafe options. Permanent residents can enjoy their own private swimming pool on level 32, while short term visitors can relax by their pool on level 5.
Blue Star Pacific are very excited at the prospect of  contributing to this iconic project and look forward to further strengthening our relationship with Meriton and Karimbla Constructions. We thank them for the opportunity.
Contribution by John Murray, Estimating Manager