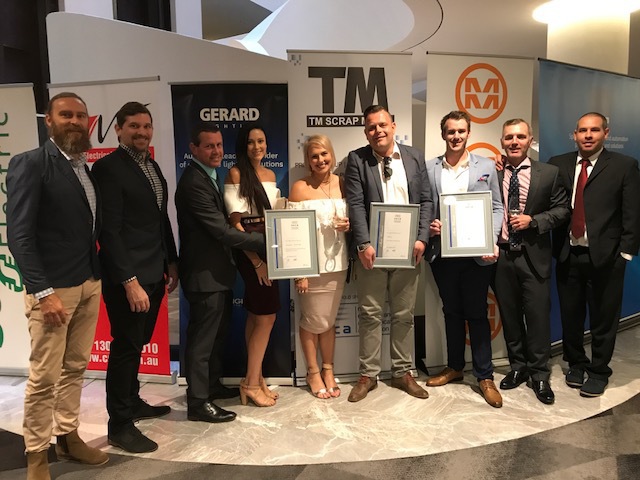 The NECA Excellence Awards are the most prestigious awards offered in the electrical and communications sector and are the highlight of the industry's social calendar. These awards provide businesses with the only Australia-wide opportunity to showcase their best projects to their peers, industry, government and their local community. Winners will have shown technical innovation, adherence to safety and quality assurance, delivery of the project on-time and on-budget and will have met many other challenging criteria.
Blue Star Pacific is proud to have won 2 awards – the Sundale Apartments project won the Commercial Medium Project award and the Melbourne Street Residences project won the Lighting award for delivering lighting that achieves a high level of visual, technical and aesthetic excellence. Blue Star Atlantic is proud to have won the Commercial Small Project award for the Haigslea Petroleum and Multi-Use Distribution Center. Blue Star's winning projects will now be in the running for the NECA National Awards which are judged by a national panel and the national winners are announced at the prestigious National Excellence and Apprentice Awards towards the end of November.
The team at Blue Star were all extremely proud to have won 3 awards – but recognition has to be given to the individual project teams who delivered excellence on the award winning projects and to Blue Star's valued clients for their ongoing support.