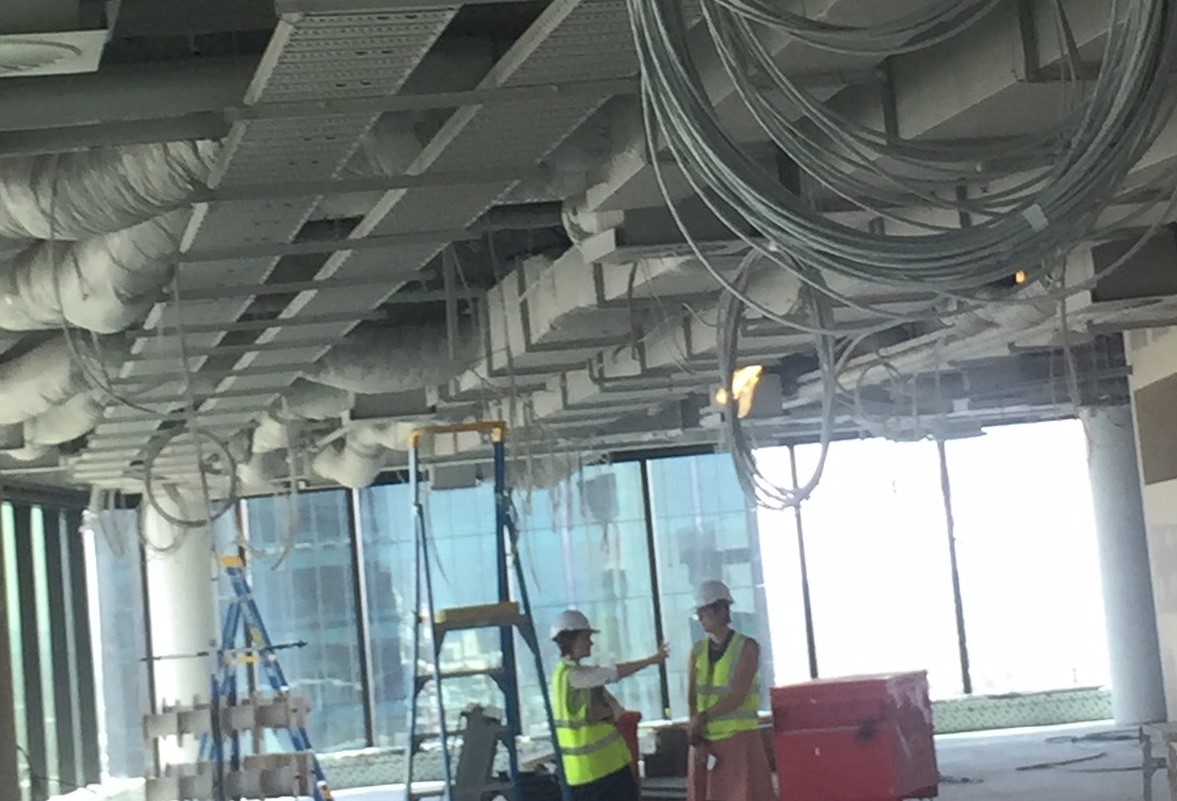 Blue Star Pacific have been working on a two -story office fit-out located at 300 George Street.
The final premises will house the Brisbane office of Urbis.
Normally hidden above the ceiling tiles is a myriad of electrical, data and security cables, all interwoven within air-conditioning, fire sprinklers and other services.
The Blue Star team are working hard to deliver the final work to the client in the new year.